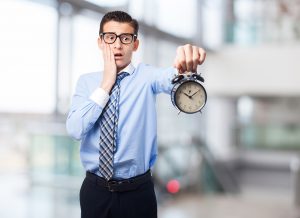 Many surety bonds are issued on a fixed term but there are some bonds with specific expiration dates set by the obligee, so it is important that you're aware of when you are required to renew your bond. There are many bonds that expire on December 31st every year so to avoid a lapse in coverage and potential punitive action make sure to check your bond type and its expiration date.

It is highly encouraged that all surety bond renewals are done before the current term has ended. That way, there is considerably less chance of any issues that could result in a lapse of coverage. Keep in mind that by waiting until the last minute, if there is a lapse in coverage due to the principal's failure to renew on time the principal may find themselves without the bond coverage necessary, which may result in penalties.

This is especially true for renewals due at the end of the year during the holiday season, when many local government and state offices have more limited hours of operation. We offer surety bonds in all 50 States with a quick and convenient application process to avoid delays. For further information on our surety bond products visit us at bfbond.com, call us at 800.921.1008 or get an application here.