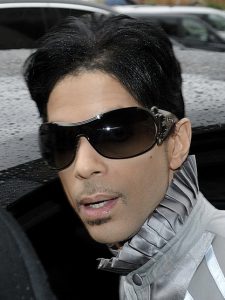 Prince Rogers Nelson, the legendary American singer-songwriter, multi-instrumentalist and record producer died unexpectedly on April 21st 2016. He was married twice and has no known surviving children. Prince's sister and only full sibling Tyka Nelson filed court documents in Carver County, to open a probate case, stating that no will had been found. Prince's five half-siblings also have a claim to his estate. As of three weeks after his death, 700 people claimed to be half-siblings or descendants!
As for Prince, it's hard understand, why he never created a will or a full estate plan, especially given his wealth and complicated asset structures. On April 26, 2016, Bremer Trust was given temporary control of his estate without bond; this is very unusual considering the importance of having a probate bond. probate bonds, keeps everyone honest. It is designed to protect the deceased's assets from being misappropriated or stolen by the executor. Theft is not limited to just writing checks to erroneous people, but selling property at deep discounts to friends or shady business partners or making sweetheart business arrangements with possible payoffs or kickbacks. All monies in the estate are to be used to settle the estate, pay taxes and anything left over goes to the rightful heirs, if the executor has done wrong, the bonding company will make the estate whole and then prosecute the executor.
The court can fine or remove an administrator (or executor) for failure to perform the duties faithfully. The administrator (or executor) in most cases must post a bond (paid from the decedent's estate) to cover potential losses that the estate might suffer through error or mishandling of property during the administration process. Why the court did not require the probate bond, is a question for further investigation.
We provide different types of Surety bonds, Probate Bonds, License bonds, Fidelity bonds, Guardian Bonds , Fiduciary Bonds, and are licensed with Treasury listed companies in all 50 states. Visit us to learn more or call 1-800-921-1008 to speak with a customer service professional.