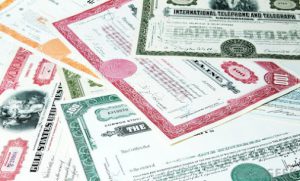 We all have done it, Lost or destroyed important papers, or had them stolen from us.  Before a replacement of a lost Stock Certificate, COOP certificate, Check and Bank Notes is made, the Lost Instrument bond aka Lost Instrument Surety Bond is required.
In simple terms: The lost instrument bond protects the issuer of the new instrument if, the original is found and somehow used.   If you find it, the original should be returned to the Surety company to proper destroy it, so it could never be used again.
There is a waiting period before you could secure a bond, usually it's 30 days, in some cases sooner.  Usually the process to secure and deliver the bond takes 1 or 2 days to issue but most of the time, they are issued in the office quickly and efficiently.
The Bond is priced based on the value of the instrument, if it is a fixed penalty, the most common are for  Certified checks, Certificates of deposits, promissory notes fixed coupon bonds or an Open Penalty, such as Stock certificates and CO-OP certificates.
Just call us, and we will make it easy for you.
Jose 800-921-1008
Jose Ward | Bond Underwriter
T: 212 566-1881 ext.110
jward@bfbond.com