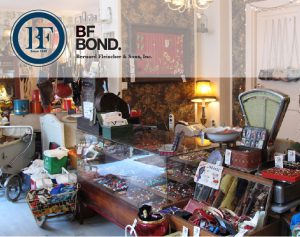 Who Must Have a Secondhand Dealer General License?
A person or business that buys or sells used goods, other than automobiles and firearms, in New York City must have a Secondhand Dealer General license.
What the DCA says:
The New York City Department Of Consumer Affairs (DCA) requires Companies who sell used equipment to obtain a Compliance Bond in the amount of $1,000.
This bond must be submitted to DCA Department of Consumer Affairs as the Certificate Holder. With your Corporate name, Doing-Business as (DBA name (if any) and Premises address. Must be exactly the same on all documents. You must also submit a copy of the bond receipt showing that the bond has been paid in full and does not expire before the end of the licensing period.
Below are requirements when filing your license application:
Basic License Application
Sales Tax Identification Number OR Certificate of Authority Application Confirmation Number
Copy of your $1,000 Compliance Bond, properly signed
Fingerprints and $75 Processing Fee per Person (if applicable)
Granting Authority to Act Affirmation (if applicable)
License Fee
For more information about Second Hand Dealer Bonds call 1.800.921.1008 or visit our website to get a free no obligation Second Hand Dealer Bond quote.