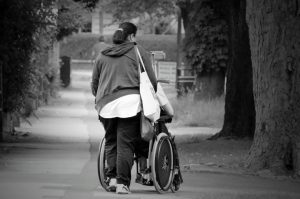 Back story; A couple is married for over 40 years with no children when the wife becomes incapacitated by Alzheimer's. They own rental properties in addition to their residence. They have accumulated savings accounts and brokerage accounts and all of their assets are community property. If the husband dies suddenly, the wife in her mental state, does not have the "capacity to contract", meaning she cannot consent or participate in any transaction dealing with the property or accounts. A court often times appoints a guardian of the incapacitated person to handle their estate for the purpose of the good of the incapacitated.
Guardianship Bonds, In the family of Fiduciary Bonds or Probate Bonds protects the ward's interests from detrimental actions and mishandling by the guardian. The cost of Guardianship bonds are a fraction of the surety bond amount required by the assigning court.
How is the bond amount determined?  The amount is based on all the assets of the ward, including real estate holdings, bank accounts and trusts. When a Guardianship Bond is applied for, the surety bond company looks at the guardian's personal credit score and other financial information. Almost all bonding companies require an attorney to stay involved to help handle the legal aspects of the transaction.
Call us to discuss your Fiduciary, Probate, and Guardianship bond requirements.
www.bfbond.com 800-921-1008 Jward@bfbond.com