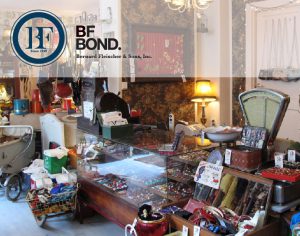 Bernard Fleischer & Sons / BFBond.com now offers the bond required by the NYC Consumer Affairs Department for Secondhand dealers in an EZ online application with no credit checks. Apply > Pay > Receive Bond via email. Apply here www.bfbond.com/bfapps/NYSHD/NYSecondHandDealer.php
A Secondhand Dealer General license is required to buy or sell secondhand articles in New York City. Buying and selling automobiles or firearms requires separate licenses.
Used clothing stores, garage sales, used boat dealers, and not-for-profit organizations are exempt from the Secondhand Dealer General license requirement. Not-for-profit organizations must keep proof of being registered as a nonprofit and must maintain books and records on their premises.
Bernard Fleischer & Sons / BFBond.com is a nationwide surety bond broker offering simple, fast solutions for all types of surety bonding in the United states. We offer competitive pricing with multiple carriers as well as world class support. For free information on your surety bonding needs, call Jose at 800-921-1008 or visit us at www.bfbond.com to receive a free quote.