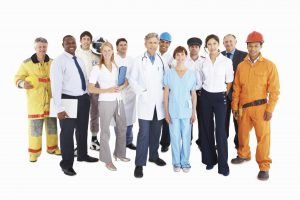 Who is protected under this Bond?
Consumers of the employment agency who have enlisted their services. The bond shall be for the benefit of any person or persons damaged by any violation of this title or by fraud, dishonesty, misstatement, misrepresentation, deceit, unlawful acts or omissions, or failure to provide the services of the employment agency in performance of the contract with the job seeker, employment agency of its agents, representatives, or employees while acting within the scope of their employment. Click here for EZ employment Bond application
Underwriting Process
The Employment Agency Bond is underwritten based on a personal credit check of the business owner(s) for some bonding companies.  We represent Surety Companies who do not run Credit checks In the event the personal credit does not meet the minimum threshold for a standard approval, the premium rate may be elevated. Upon approval for the bond, the original signed application must be forwarded to our office.
Employment Agency info: NYC Department of Consumer Affairs
For more information visit us at bfbond.com, call 1.800.921.1008 or email jw@bfbond.com