Third Party Administrator Bond
The third party administrator bond is a surety bond with a primary goal that lies in protecting companies and their employees from potentially damaging and fraudulent actions from the side of a third party administrator. Third party administrator bonds are required by law, seeing how they are part of the licensing process that must be gone through by any company that handles and oversees claims processing or benefit programs for the employees like retirement plans and flexible spending accounts. With the third party administrator bond in play, the third party administrator will be legally obligated to follow certain regulations and rules when conducting their operations, and will, therefore, handle all funds belonging to the entity it works for.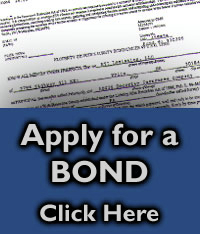 Like other various surety bonds, which you can find more information about here at www.bfbond.com, the third party administrator bond is a contractual bond, meaning it is an agreement between three parties. The business that needs to get the bond, the obliging party that serves as the authority and requires the business' bonding, and the party that underwrites the bond as the surety. It is important to remember that bonds, unlike insurance, protect the customer, not you. Therefore, if valid claims will be made against you, the surety will cover the costs, though you will be obligated to reimburse them afterward.
The third party administrator bond is useful in situations where there is a need for a neutral participant and administrator in an agreement between two or more parties. Typically, they offer a level of monitoring that benefits both sides. This is not necessarily due to a lack of trust among the parties, but the presence of a neutral, independent party that is legally obligated to look after everyone's best interests. This usually tends to lead to smoother deals and agreements where neither side resorts to choosing to abuse their rights or privileges.
How much does a third party administrator bond cost?
The cost of the bond boils down to the basis of the bond amount that certain authorities within the state will require you to obtain. Like other bonds, with the bond premium presenting itself as a mere fraction of the total bonding cost, you will typically have to cover a mere 1%-5% of the bond to obtain it. For those unfortunate to have less reliable numbers, the rates may range from 5%-10%. There are other factors that go into the equation, however. The third party administrator bond cost is also determined by your business and personal financial situation. When applying for the bond, sureties will conduct an in-depth examination of your credit score, liquidity, work history and business records. Based on these factors a decision will be made on whether or not to follow through with the bond depending on how stable the business is. Generally, the lower risk an applicant is, the lower the bond premium. You can inquire about your situation by choosing to hire our knowledgeable staff, here at Bernard Fleischer & Sons, Inc.
To learn more about third party administrator bonds, contact us at 1-800-921-1008, refer straight to our Bond Manager at bonds@bfbond.com or Apply here.
---
Street Obstruction Bond | Surety Bonds | Taxi Broker Bond | Third Party Administrator | Title for Bond
Mortgage Broker Bond | Motor Vehicle Dealer Bond | Probate Bonds | Special Events Insurance | Compliance Bond
Dishonesty Bond | Fidelity Bonds | Fiduciary Bonds | Guardian Bonds | Workers Compensation Quote
Home | Site Map