Guardian Bonds
When someone is appointed as the protector, custodian, or guardian of the interests of someone who does not have the legal capacity to look after themselves, they may be required by the courts to file guardian bonds if that person has assets or property that needs attention. Normally, this procedure is put in place to look after the interests of a child who is not yet an adult and who has no parents living or able to provide this type of care for them and any property they may posses.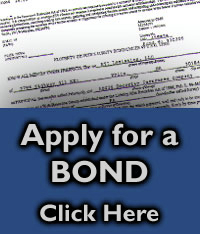 These services can also apply in the case of someone who is mentally incompetent to look after their own affairs, or even someone who has no surviving relatives and is incapacitated as a result of an accident or illness. In these cases, the courts may order the appointment of a guardian and this person or corporation is responsible for managing the affairs, estate, and property of the individual. The guardian bonds at www.bfbond.com or sureties requested by the court guarantee that they carry out these functions in the best manner possible and in accordance with any orders provided by the courts.
A guardian who is appointed by a judge may be assigned to protect and manage the financial affairs of the person, or they may also be made responsible for their daily care including health care and, in the case of children, their educational needs. Sometimes one person looks after the business or financial affairs of the estate and others are assigned to look after the personal needs of the individual.
Normally, the person who is assigned as a guardian by the court is recommended by family or friends of the individual as the person who is best suited for this position. They can do this by petitioning the court in which the person requiring a guardianship is residing, and this petition is heard by a local judge of the county court.
An open hearing is held before the appointment is made, and once the court is satisfied that the person recommended is an appropriate choice for guardian, then the judge will make the appointment with any conditions as required. The proposed guardian then posts the necessary guardian bonds and begin looking after the interests of their new responsibility. All that is left is for the guardian to make regular reports to the court on the progress of the assignment.
Bernard Fleischer & Sons can help you determine the right type of insurance services your family or business may require, especially in cases where an individual requires an appointed guardian. Contact us today at www.bfbond.com to learn more!
---
Street Obstruction Bond | Surety Bonds | Taxi Broker Bond | Third Party Administrator | Title for Bond
Mortgage Broker Bond | Motor Vehicle Dealer Bond | Probate Bonds | Special Events Insurance | Compliance Bond
Dishonesty Bond | Fidelity Bonds | Fiduciary Bonds | Guardian Bonds | Workers Compensation Quote
Home | Site Map